Svantte Vaskikallio appointed Managing Director of Quattroservices Tampere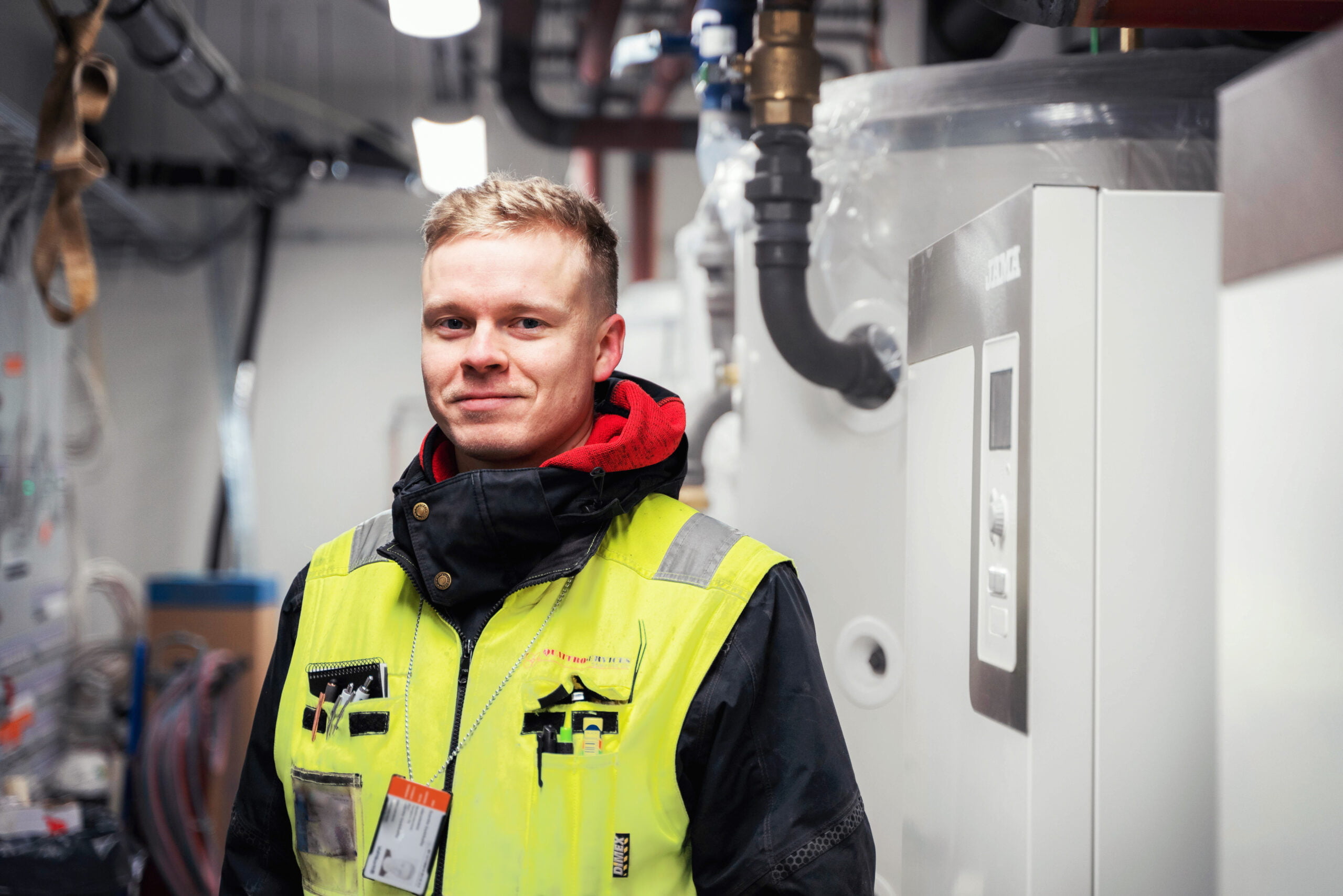 QMG's subsidiary Quattroservices Tampere is reorganising. Svantte Vaskikallio, who has long worked for the company as Project Manager, has been appointed Managing Director as of 1 January 2023. At the same time, the current CEO Mika Rantalainen will take over the management of HVAC contracting sales and tendering in the Tampere region, as well as the development of procurement and housing production at group level.
Quattroservices Tampere employs more than 30 building engineering professionals and had a turnover of EUR 6.1 million in the last financial year.
TOWER BLOCK PIPE FITTER PROMOTED TO A POSITION WITH A VIEW
In recent years, Quattroservices Tampere has provided building services for several notable projects in the city. Svantte Vaskikallio has been responsible, for example, for the building engineering contracting of the 16-storey Opaali and Topaasi tower blocks in Tampere.
– I take on the management of the company with both enthusiasm and humility. We will continue with the familiar principles of focusing on projects that suit us and working in a 100% professional manner. My warmest thanks to Mika for her valuable advice and encouragement over the years. Our cooperation will now continue in a new form," says Svantte Vaskikallio.
– Svantte is ready to lead the company – with experience in many demanding new build and renovation projects under his belt. He knows our network of partners in the Tampere region and enjoys the trust of our staff. For me, it is exciting to be given new tasks at group level and to be involved in preparing customer projects and supporting day-to-day operations in Tampere," says Mika Rantalainen.
QMG TRAINS ITS YOUNG KEY PEOPLE FOR MANAGEMENT POSITIONS
Quattroservices Tampere is one of the oldest subsidiaries of the QMG Group. It joined the group in 2014 and has a strong position in building engineering contracting in the Tampere and Pirkanmaa region. Strengthening management is part of the Group's strategy.
– Svantte is part of QMG's Nuoret Leijonat (Eng. Young Lions) coaching group, which provides career opportunities for new talent while strengthening management continuity within the Group. A total of 20 of our employees are in the coaching programme. Mika has put the company in great shape, and with his experience he now takes responsibility for strategic operations that go beyond the company," says Mikko Sahikallio, Regional Director for Central Finland at QMG.
More information:
Mikko Sahikallio, QMG, Regional Director, Central Finland, mikko.sahikallio@qmg.fi, +358 50 477 0707
Svantte Vaskikallio, Quattroservices Tampere, Managing Director (from 1 January 2023), svantte.vaskikallio@quattroservices.fi, +358 50 5766 241.
Mika Rantalainen, Quattroservices Tampere, Managing Director (until 31 December 2022), mika.rantalainen@quattroservices.fi, +358 40 903 1277