Fire safety
Fire safety is built on firestops, smoke extraction, safety and signal lights, emergency fire hydrants, fire alarm systems, fire extinguisher maintenance as well as civil shelter maintenance.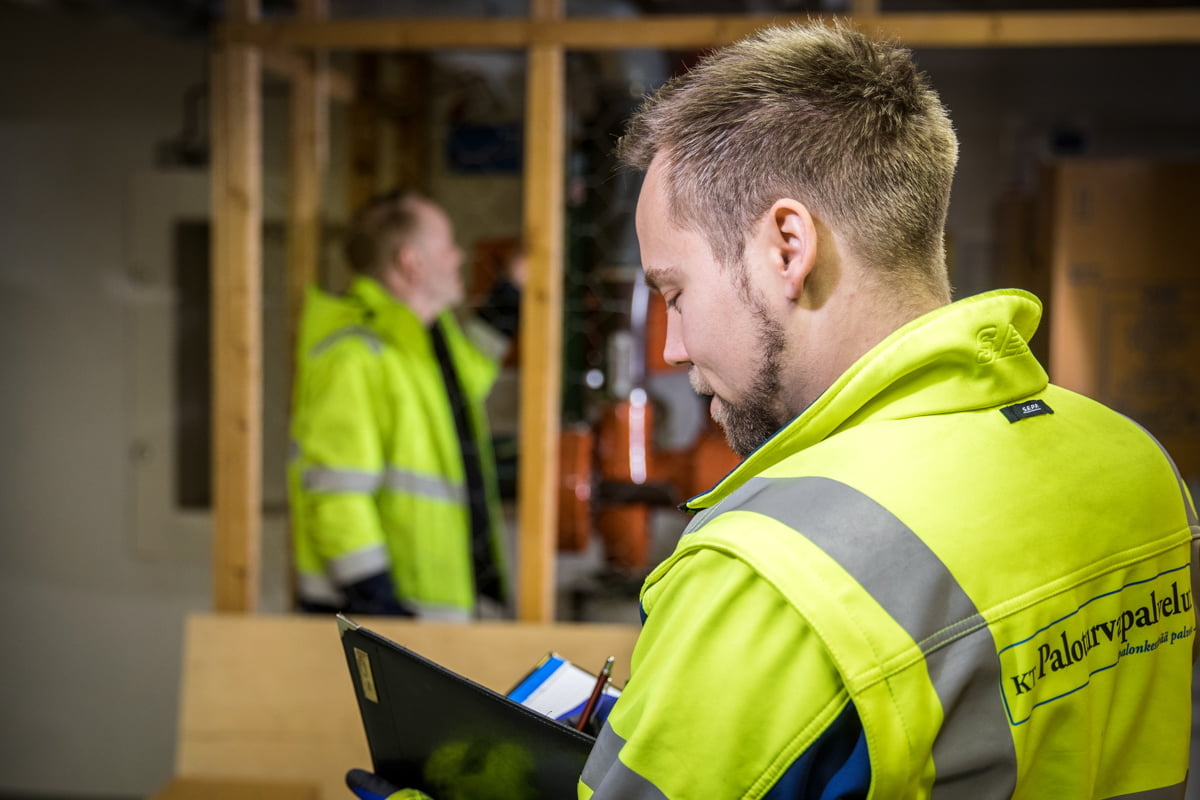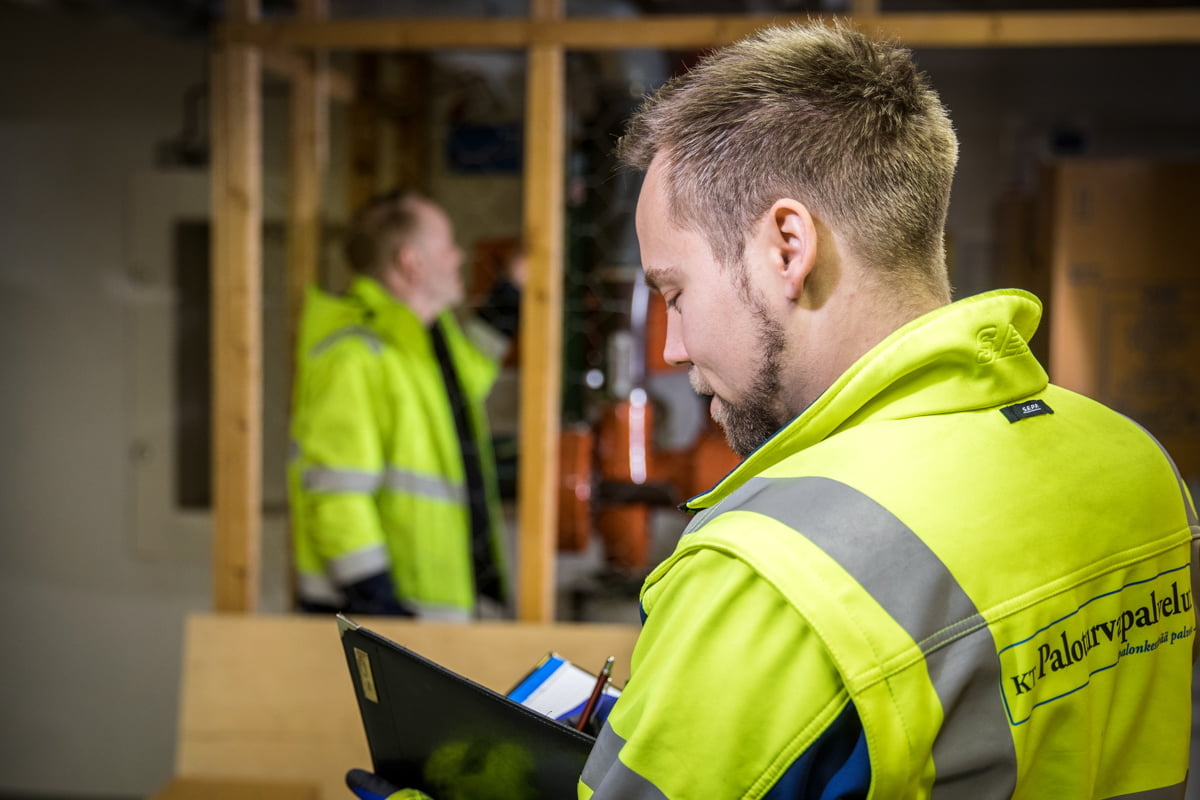 We stand for a wide range of properties' fire safety solutions. The selection includes firestops, smoke extraction, safety and signal lights, emergency fire hydrants, fire alarm systems, fire extinguisher maintenance and civil shelter maintenance. In addition, our expert services cover location diagrams, drawings and rescue plans, training, properties' security audits and tours, as well as evacuation and early stage fire-fighting drills.
Our targets are residential properties, public buildings, commercial properties, shopping centers, various offices and industrial buildings.
In terms of fire safety, building maintenance must be regular. It is necessary to keep the instructions and documentation up to date and to define who is responsible for fire safety in the civil protection organization.
During the inspections, we ensure the functioning of the civil protection ventilation equipment, doors and hatches, as well as the technical condition of the structures. Further, we check the overpressure valves and the overpressure gauge, perform tightness tests, deliver new equipment to replace outdated ones, and provide guidance.
Implementing firestops is serious professional expertise
Firestops slow the spread of fire within a building – when technical pipelines, flues or cabling and electrical lines need to penetrate floors, ceilings and walls, the holes must be safely sealed.
Firestops are passive fire protection that is useful for all buildings. The most critical targets to be protected are, for example, industrial areas, which have a higher fire risk.
When implementing firestops, it is most important to ensure that the penetrations are tight, the sealing materials meet fire safety requirements, and the installation work is done carefully and responsibly. Completed firestops must be documented and photographed for future building users, renovators or insurance companies.
Fire stops are implemented to resist fire for 30, 60 or 90 minutes. The installer must know the properties of the sealing materials. Materials that cannot withstand heat or that may even increase the risk of fire must not be used.
Following companies offer the service
FireSec Oy
FireSec provides expert services in various security systems including fire alarms.

KT Paloturva­palvelut
Fire safety services in Southern and Eastern Finland – and for project and contract customers across the country.

Palokatkot Vänskä Oy
Palokatkot Vänskä offers industrial and commercial properties with professional firestops in Southern Finland.