QMG buys Pohjois-Suomen Tekniikkapalvelu's electrical contracting and solar power installation departments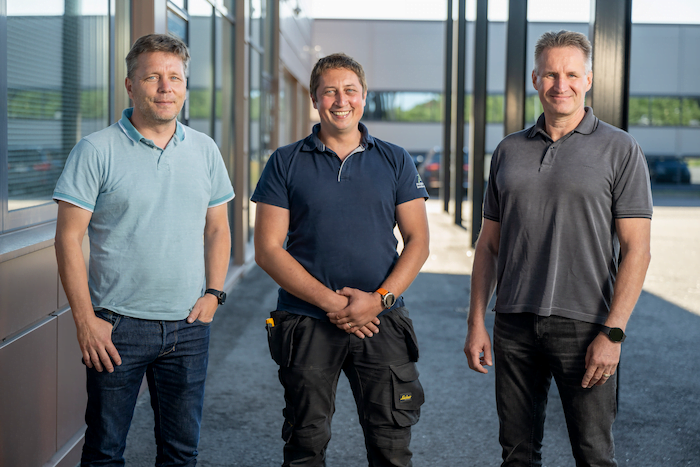 Building services group QMG is increasing its electrical and photovoltaic installation resources in Oulu and Turku by acquiring this business from North Finland Technology Service.
As a result of the transaction, 13 employees will be transferred from Pohjois-Suomen Tekniikkapalvelu to QMG's subsidiaries Paikallis-Sähkö and Calto Service as existing employees. The transferred business is equivalent to a turnover of approximately EUR 0,8 million.
In Oulu, seven installers will be transferred to Paikallis-Sähkö. The companies have long had a good working relationship on the electrical contracting for the new central hospital of OYS (Oulu university hospital). Paikallis-Sähkö, headquartered in Kajaani, is the leading electrical contractor in Northern Finland with more than 150 professionals.
In Turku, five installers and Vadim Leinonen, the head of electrical work, will join Calto Service. The company is a high-quality electrical contractor in Southwest Finland. Its parent company, Calto Oy, is known for its expertise in building engineering projects for hospitals across the country, while its sister company Calto Tampere serves customers in Pirkanmaa in particular. Calto's companies employ more than 50 professionals.
– Paikallis-Sähkö and Calto have a very good order book for electrical contracting, so there are jobs for installers in interesting locations. We welcome new installers. At the same time, we are growing our networks in both areas, and hopefully we will find more good professionals to join our growing ranks," say Managing Directors Timo Keränen and Seppo Pelkonen.
– QMG Group's subsidiaries as strong electrical contractors offer our electricians a good working environment and development opportunities. Pohjois-Suomen Tekniikkapalvelu will continue to focus on developing industrial services, Antti Koret and Vadim Leinonen add.
Vadim Leinonen will join QMG's parent company Nimlas Group's ownership programme.
Pictured: Seppo Pelkonen, Vadim Leinonen and Johan Löfgren. Photographer: Vesa-Matti Väärä.
For more information:
Timo Keränen, Managing Director, Paikallis-Sähkö Oy, +358 45 605 9717.
Seppo Pelkonen, Managing Director, Calto Service Oy, +358 40 867 0881
Antti Koret, Managing Director, Pohjois-Suomen Tekniikkapalvelu Oy, +358 400 434 657
Vadim Leinonen, Director of Electrical Work, Pohjois-Suomen Tekniikkapalvelu Oy, +358 40 759 6460