QMG acquires refrigeration experts Alti-Systems and Ref Engineering in Turku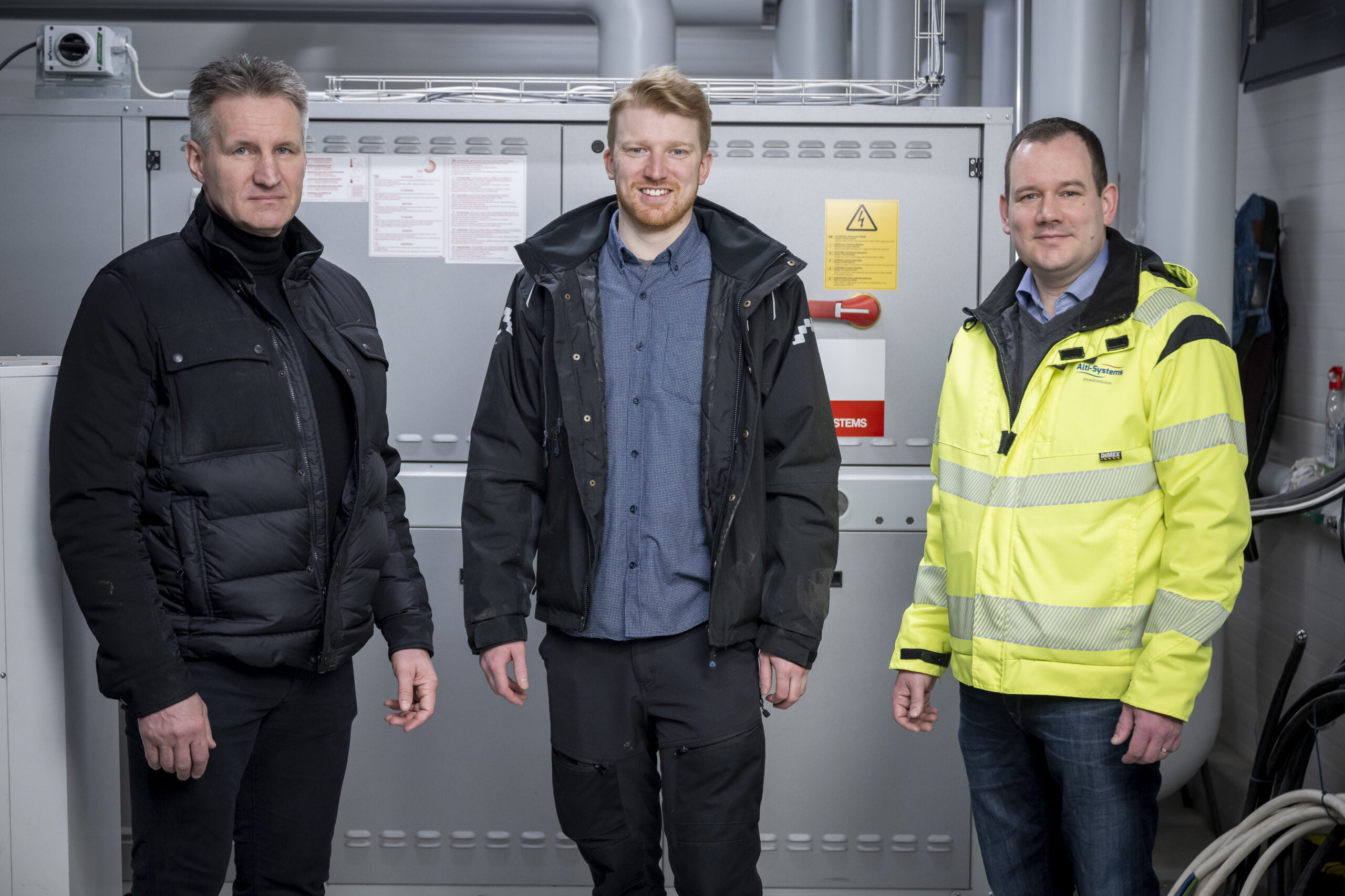 The installations and technical property services group QMG expands in Southwest Finland when it acquires Alti-Systems and Ref Engineering, who are experts in refrigeration technology engineering and contracting.
Alti-Systems, a contracting company owned by Timo Alanne, and Ref Engineering Oy, an engineering company owned by Alanne and Miska Lehtinen, implement refrigeration technology for industrial and demanding public sector premises.
In 2021, the combined net sales of Alti-Systems and Ref Engineering reached EUR 1.6 million. The companies employ a total of 10 professionals. Acquisitions have no effect on the position of personnel. Everyone will continue as old employees, and Alanne and Lehtinen will continue lead the companies.
In the summer of 2021, QMG formed a Nordic installations group with the Swedish company Sandbäckens. The Group already has 140 Finnish and 70 Swedish personnel owners. Timo Alanne and Miska Lehtinen will also become shareholders in the new Nordic group. In Finland, QMG continues to grow through acquisitions. In Turku, they already own the HVAC contractor Calto.
– Alti-Systems is a well-known for its demanding refrigeration technology projects, and with the engineering company they are very competitive. Calto has a strong position in installations and technical services for industrial, hospital and commercial properties, so we complement each other perfectly, says Johan Löfgren, QMG's Regional Director for Western Finland and Calto's CEO.
The need for refrigeration technology is growing
Timo Alanne has been an entrepreneur for 16 years and Miska Lehtinen was his first employee. They have systematically built their refrigeration technology know-how.
– I've always wanted to be an entrepreneur. I set up my first business as soon as I graduated from vocational school. In 2009, Alti-Systems became a limited company. In the early years, we did small refrigeration projects, but the vision was clear – the need for refrigeration technology will grow, and this has happened. We have grown steadily, and now we are doing a variety of demanding refrigeration projects, says Timo Alanne.
– There are not many contractors and engineering services for demanding refrigeration projects, so we established Ref Engineering in 2020 to support Alti-Systems. Both of us have completed the Finnish special degree of a "cold master" and a few years ago we started studying on evening lessons to be HVAC engineers, Alanne explains the continuous development.
– Since 2014, QMG has made more than 30 acquisitions. We are interested in this kind of capable and profitable companies. We are constantly talking with entrepreneurs who are known to be skilled and represent various services around the country, says Kimmo Liukkonen, CEO of QMG Group.
In the picture: Johan Löfgren (left), Miska Lehtinen, and Timo Alanne.
More information:
Johan Löfgren, QMG's Regional Director for Western Finland and CEO of Calto Oy
johan.lofgren@calto.fi
+358 40 502 0267
Timo Alanne, CEO, Alti-Systems
timo@alti-systems.fi
+358 44 3000 501
Kimmo Liukkonen, CEO of the QMG Group
kimmo.liukkonen@qmg.fi
+358 50 347 8997
For more information, please see the websites www.alti-systems.fi and www.ref-engineering.fi