QMG acquires more fire safety services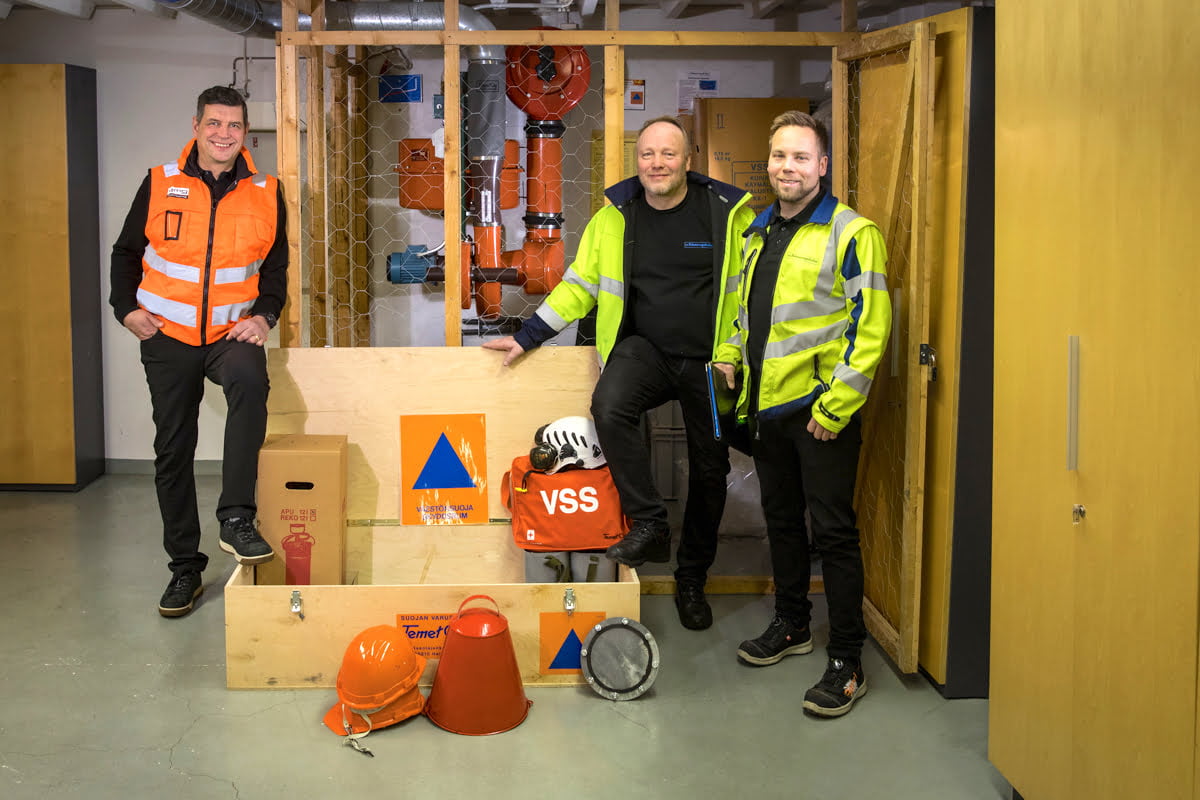 QMG acquires KT Paloturvapalvelut, which offers fire safety services mainly in Helsinki region and Southern Finland as well as in selected projects and contracts across the country.
KT Paloturvapalvelut serves municipalities, property owners, shopping centers and apartment houses with fire safety and building safety services. Their portfolio includes fire stoppings, smoke extraction, safety and signal lights, fire alarm systems, fire extinguisher maintenance as well as expert services and maintenance for civil shelters. KT Paloturvapalvelut employs 30 people and their turnover in 2022 reached 2,46 million euros.
KT Paloturvapalvelut will join QMG Partners network, which consists of eleven companies in Helsinki region and Southern Finland. The acquisition has no effect on personnel or customer contracts. The entrepreneurs Joona Timonen and Pertti Kekkonen will join the ownership programme of QMG's parent company Nimlas Group.
– The importance of security services both for people and buildings is increasing. Joona's and Pertti's strong team perfectly complements QMG and brings us more capabilities in fire safety sector. The company's expertise and customer service are widely recognized, says Pekka Pöykkö, CEO of QMG Partners.
Managing Director Joona Timonen has been working in the property safety business for 16 years and Technical Director Pertti Kekkonen for 35 years. They founded KT Paloturvapalvelut in 2017.
– Our mission is to improve the fire safety of properties. They require systematic maintenance, service and inspections, Joona Timonen states.
KT Paloturvapalvelut inspects and modernises hundreds of civil shelters annually. In 2022, they signed a contract covering the maintenance of City of Helsinki's 800 civil shelters.
– We have been growing quite fast and we need to hire more people to our team. Fire safety work cannot be automated very much – the expert must go and see the places and work on the site. Regarding our growth, QMG Partners and its network present us with excellent cooperation opportunities, Timonen and Kekkonen confirm.
For more information:
Pekka Pöykkö, CEO, QMG Partners Oy, pekka.poykko@qmg.fi, +358 50 432 4822
Joona Timonen, Managing Director, KT Paloturvapalvelut Oy, joona.timonen@paloturvapalvelut.fi, +358 10 274 2181
KT Paloturvapalvelut
KT Paloturvapalvelut focuses geographically on the Helsinki region and Southern Finland. Additionally, they carry out projects and serve contract customers across the country.
KT Paloturvapalvelut provides fire safety solutions for various types of larger properties. The company's service selection includes fire stoppings, smoke extraction, safety and signal lights, emergency fire hydrants, fire alarm systems, fire extinguisher maintenance and civil shelter maintenance and services. For civil shelter customers, they deliver location diagrams, drawings and rescue plans, training, security audits as well as evacuation and initial fire-fighting exercises. Their planning, maintenance and installation services are tailored for residential properties, public buildings, commercial properties, shopping centers, offices and industrial buildings.
In 2022, KT Paloturvapalvelut's turnover reached 2,46 million euros and they employ 30 people. The company was also awarded as the Retail and service company of the year in Uusimaa, Finland (2022). 
QMG Partners
QMG's service arm, QMG Partners network includes AET-Automaatio, Hausmatic, Ilmastointi-Mikenti, KT Paloturvapalvelut, Palokatkot Vänskä, Kylmäkolmonen, LVI-Trio, JRA-Sähkö, JT-Sähkötekniikka, SW-Sähkö and Vesijohtoliike J. Laitinen. In 2022, QMG Partners network's turnover reached 70 million euros. The network employs 370 technical property service professionals.