Petri Pajunen to head Mikenti's HVAC contracting in Leppävirta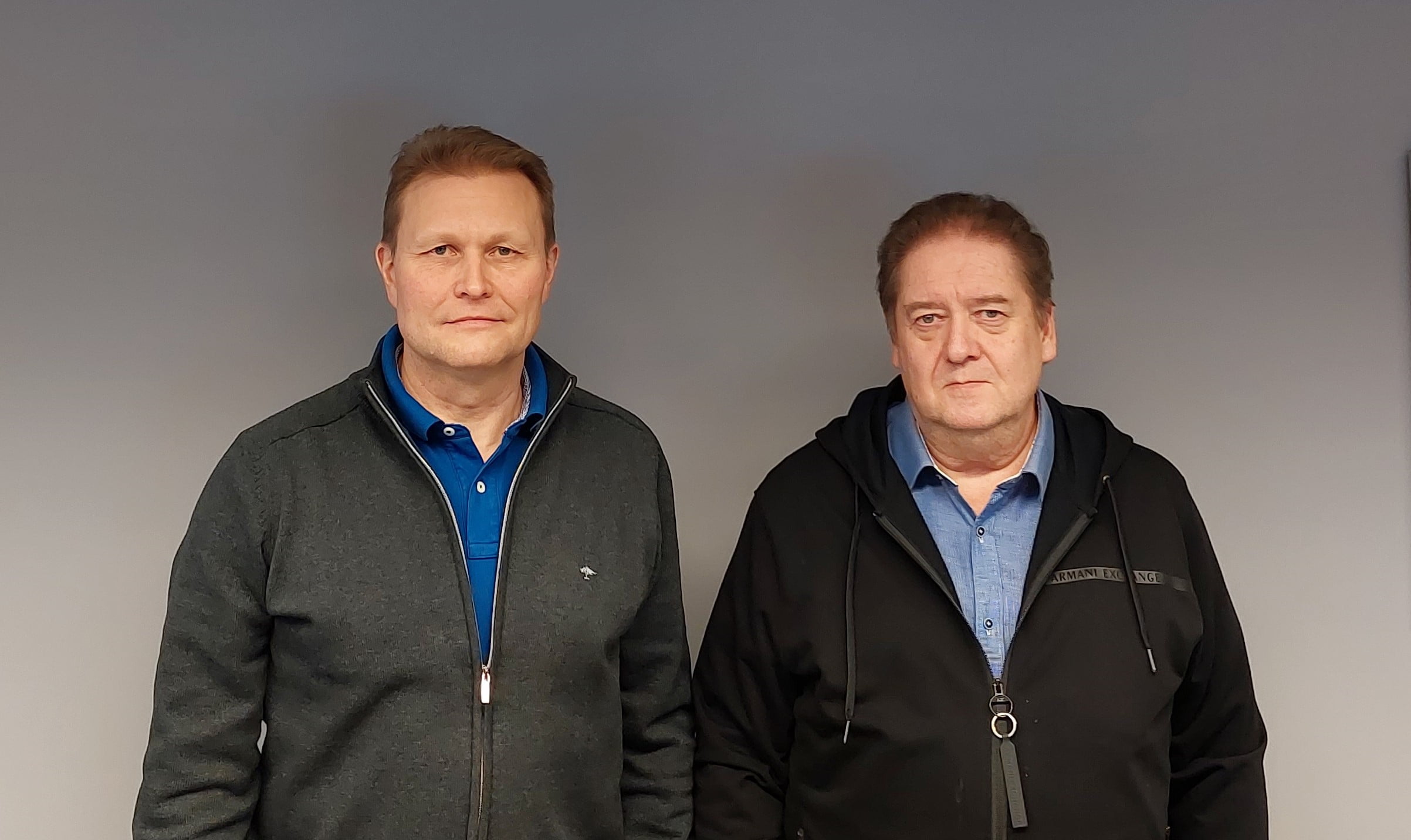 Petri Pajunen, who will succeed Teuvo Suomalainen as head of Mikenti Oy Jypro's HVAC business in Leppävirta, will take over at the beginning of 2022. Mikko Sahikallio will continue as the Managing Director of the company.
The original core of the building services group QMG was Mikenti. The company is now known as Mikenti Oy Jypro, a specialist in HVAC for modular construction, with implementations delivered around the country, for example for school building projects. The company manufactures HVAC elements in Leppävirta and sprinkler systems in Jyväskylä.
Petri Pajunen, who has previously served as the company's HVAC project manager and technical director, has been appointed to lead the HVAC business in Leppävirta. Teuvo Suomalainen, who has worked in the building engineering sector for 38 years and for the last 18 years at Mikenti, will transfer the lead responsibility to Petri in December and will take a leave of absence from regular working life during spring 2022.
– We thank Teuvo warmly for his long career, companionship, and leadership. Teuvo has combined his experience as a building technology engineer, entrepreneurial spirit and contracting management. The business is in good shape, and Petri will be well equipped when he takes up the position, says CEO Mikko Sahikallio, who is also Regional Director for Central Finland in the QMG Group.
Petri Pajunen knows Mikent's operations well and sees that the company and its customers have clear objectives in modular construction.
– The volume of modular construction is growing steadily as its benefits become familiar. Work logistics and project predictability will improve, while systematical operations will reduce material wastage. We will continue to improve service levels and increase prefabrication, says Petri Pajunen.
BUILDING ENGINEERING OFFERS A LOT OF OPPORTUNITIES
As a respected building technology veteran, Teuvo Suomalainen has passed on knowledge to his successor and is also highlighting the reasons why building engineering is the future for young people interested in technology.
– Building technology engineering is renewing, changing and developing at a rapid pace. It also offers a wide range of career opportunities. Employment is good and I think the opportunities to progress in one's career are varied, says Teuvo Suomalainen.
Photo: Teuvo Suomalainen (right) hands over the responsibility to Petri Pajunen.
For more information:
Mikko Sahikallio, Managing Director, Mikenti Oy Jypro and Regional Director, QMG, +358 50 477 0707, mikko.sahikallio@qmg.fi
Petri Pajunen, Director, HVAC, Mikenti Oy Jypro, +358 400 232 086, petri.pajunen@mikenti.fi