Jesse Harmainen graduated as an HVAC engineer while also working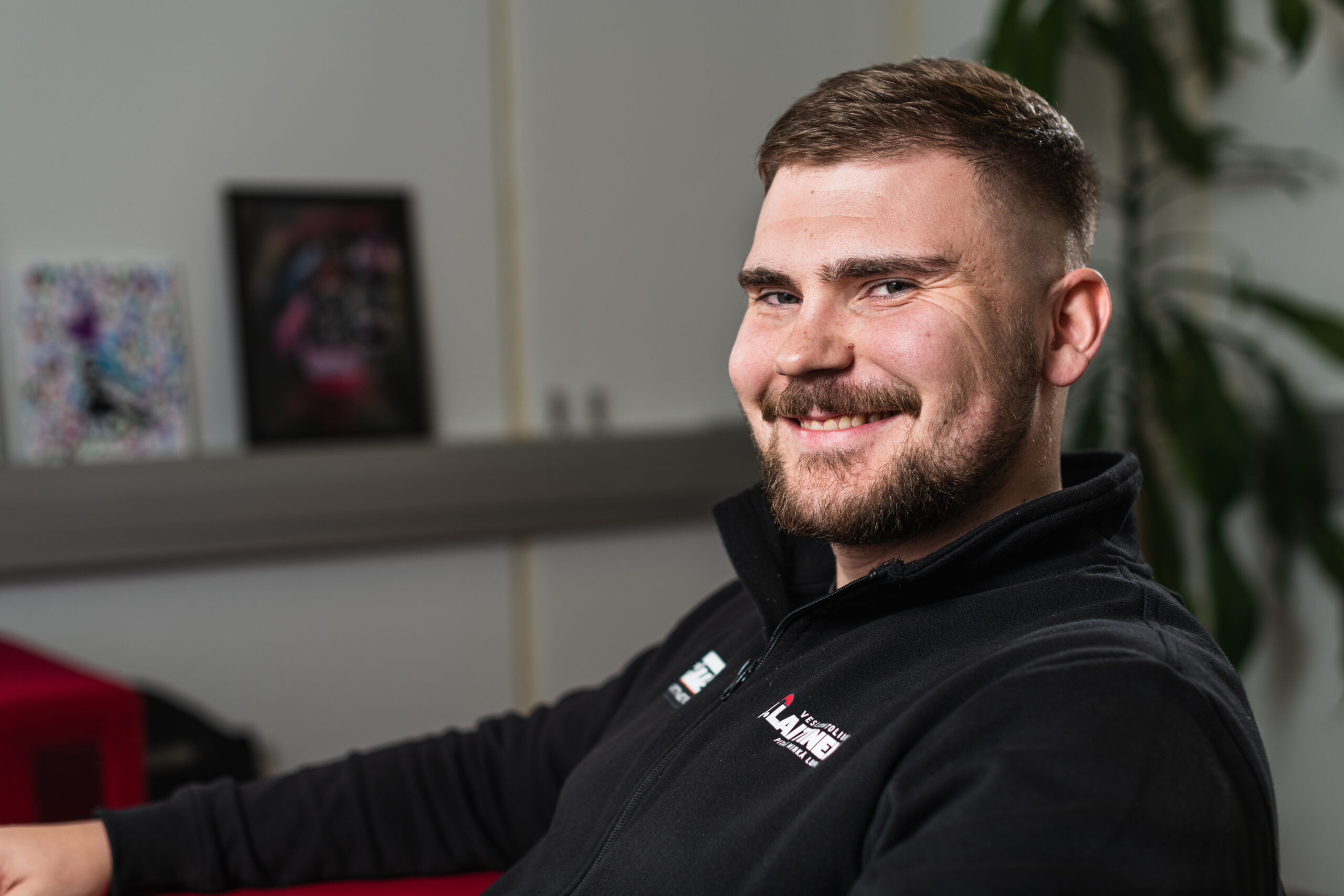 Jesse Harmainen, foreman at Vesijohtoliike J. Laitinen, graduated from vocational school as a plumber already a decade ago. Further education was already on his mind at the time, but the desire to gain practical experience in installation work became a priority.
However, when it came to further studies, the pieces fell into place recently. The need for further training came from Jesse's own dreams for the future – he wanted to take on new, more challenging tasks, where a suitable qualification would make it easier to succeed. So the starting point was to achieve Jesse's own professional goals, but that was not the only purpose of his studies.
Multi-disciplinary learning requires independence but gives flexibility
Jesse completed his degree in HVAC engineering at Metropolia University of Applied Sciences in Helsinki, Finland. The training was organised as a multi-disciplinary course, during which it is also very possible to work full-time. The degree in HVAC engineering is 240 credits, so Jesse's studies lasted 4 years. The majority of bachelor's degrees are 3.5 years long and 210 credits, including work placements.
Multi-disciplinary studies emphasise self-management. Jesse says that his studies in HVAC engineering involved a lot of maths and physics. Doing calculations independently after work and on weekends developed patience and perseverance.
His previous degree in plumbing and the practical work experience he has gained have been very useful for Jesse during his HVAC engineering studies. You can apply for the studies with any suitable qualification, but a strong knowledge base is a prerequisite for keeping up. The training does not start from the basics.
Learning gives your company more skills – and happier employees
Studying while working requires a balance between income and studies. Financing studies can be a challenge, but it's important to find a common ground with your employer and find a solution that works for everyone.
In the early days of his studies, Jesse spent four days of his working week at the office, with Fridays dedicated to attending classes. Towards the end of his studies, Jesse moved to full-time work. In the final phase of his studies, he therefore contributed to his studies in the evenings and at weekends, although other arrangements would have been acceptable at Vesijohtoliike J. Laitinen.
– I would not have wanted to go back to being a full-time student. Even in hindsight, the blended learning option was a good one. I would make the same choice again, Jesse says.
Fitting his studies in with his project management went smoothly, and Jesse has been encouraged by his employer to develop his skills. At group level, the policy is coherent.
– At QMG it is important that our employees are encouraged to develop themselves. It gives the studying empoyee more opportunities, which helps them to enjoy their work. It also provides the Group and our subsidiaries with more skills. Everybody wins, sums up Pekka Pöykkö, Managing Director of QMG Partners.
What was particularly inspiring about the studies was actually the moments at work. It was like a light bulb went on in my head when I found myself practicing the knowledge I had just learnt during my engineering studies.
Finnish society is also a winner in the equation. As the level of skills rises, everyone will be able to generate more social welfare. To create added value, we need people who educate themselves to a higher level – including those already in the workforce. Further training also strengthens the feeling of the worker themself that anything is possible.
– What was particularly inspiring about the studies was actually the moments at work. It was like a light bulb went on in my head when I found myself practicing the knowledge I had just learnt during my engineering studies, says Jesse.
Making dreams come true through additional studies
Jesse sees his studies have opened doors to manager and expert level positions. Not only did it add to the skills Jesse could offer his employer, but it also demonstrated his willingness and ability to develop. In this sense, he sees value in training in other disciplines as well, even though he himself graduated as an HVAC engineer. Jesse encourages others to consider further education:
– My colleagues have been really curious, and I have been asked a lot of questions about how the whole study figure works. It's great if I can show by my own example that this is possible. I would definitely recommend it!