QMG grows in Central Ostrobothnia by acquiring industrial electrical expert Mesiel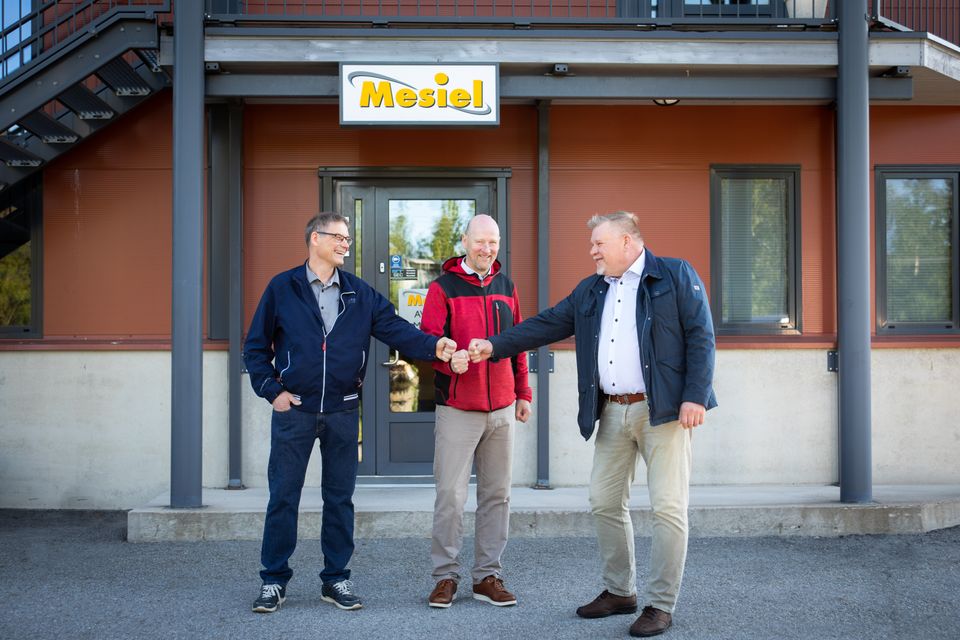 The building technology group QMG forms a strong cluster of expertise in electrical, automation, HVAC and refrigeration technology from Mesiel and other companies in Ostrobothnia.
QMG's strategy is to grow both through acquisitions and organically. The Central Ostrobothnia offering is now strengthened by Mesiel, known as a specialist in electrical and automation solutions for large-scale industrial and public sector buildings in the Kokkola and Pietarsaari region. The company has a turnover of around EUR 4.2 million in 2021 and 32 employees.
– QMG already owns Kokkolan LVIS-Palvelu and ORS Service in Pietarsaari, Tammi Kiinteistötekniikka in Vaasa and the Kokkola and Seinäjoki units of the security technology company Capcon. Together with Mesiel, they form a very strong offering for manufacturing, property owners and developers in the region. In total, they employ around 100 building services professionals, says Heikki Kiiskilä, QMG's Regional Director for Northern Finland.
– As a result of the acquisition, we are making arrangements to significantly sharpen our services. Kokkolan LVIS-Palvelu will focus on the development of HVAC and refrigeration services, and its electrical business will be merged with Mesiel. Both companies will continue to operate under their own names, Kiiskilä continues.
The acquisition will have no impact on employees, customers or partners. Mesiel's staff will continue after the transaction, as will the six electricians from Kokkola LVIS-Palvelu. Mesiel's entrepreneurs Timo Mäkelä and Juha Puumala will continue in their positions.
Mesiel Kiinteistöt Oy and Mesiel Sähkösaatot Oy are not included in the arrangement.
GROWTH POTENTIAL AND LOCAL PRESENCE WERE DECISIVE FACTORS
– We considered taking a step towards growth for a couple of years and came to the conclusion that QMG's model of localism and entrepreneurship was the best for us. It means continuity and development opportunities towards bigger projects, with the resources of a large group and sister companies by our side, say Timo Mäkelä and Juha Puumala.
– At Mesiel, we focus on industrial projects and clientele as well as public sector sites. During the summer, we will complete the integration of Kokkolan LVIS-Palvelu's electricity business into Mesiel, and Kokkolan LVIS-Palvelu will move into Mesiel's premises at Kokkola Terminaalikatu, so there will also be synergy when there is a daily exchange of ideas, Mäkelä and Puumala say.
In 2021, QMG formed the Nordic Nimlas building technology group with the Swedish company Sandbäckens. The group already has more than 200 Finnish and Swedish staff owners. Timo Mäkelä and Juha Puumala will join the Nimlas Group after the transaction.
In the picture: Juha Puumala, Heikki Kiiskilä and Timo Mäkelä. Photo: Paula Wargh
For more information:
Heikki Kiiskilä, QMG, Regional Director for Northern Finland and Managing Director of Kokkolan LVIS-Palvelu, +358 40 4862 358, heikki.kiiskila@qmg.fi
Juha Puumala, Mesiel, Chairman of the Board, +358 400 335 616, juha.puumala@mesiel.fi
Timo Mäkelä, Mesiel, Managing Director, +358 400 775 210, timo.makela@mesiel.fi
Kimmo Liukkonen, QMG Group, CEO, +358 50 347 8997, kimmo.liukkonen@qmg.fi