QMG acquires Espit and grows in Southeast Finland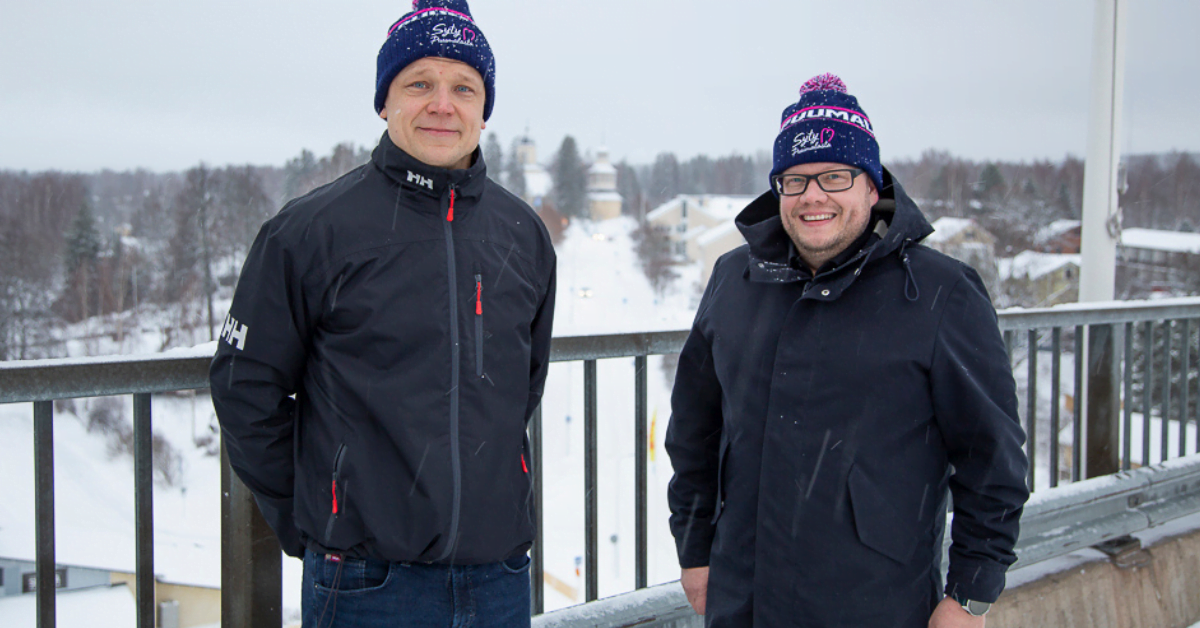 QMG acquires Espit, a versatile heating and sanitation expert that operates in Puumala, Lappeenranta and Imatra region.
Established in 2006, Espit provides a range of services in heating and sanitation contracting and maintenance in Southeastern Finland. Additionally, they have a well-stocked appliances shop in Puumala. Espit's turnover in 2022 is approximately 3,5 million euros, and the company employs 15 professionals.
– Espit is growing systematically, and its people are known as skillful and service-minded experts, so we are very glad to welcome them to QMG. This acquisition again extends our coverage and service offering in Finland, states QMG's Central Finland Area Director Mikko Sahikallio.
In addition to Espit, QMG has three companies in Southeastern Finland – JP Yhtiöt (heating and sanitation) and Mikkelin Sähköasennus (electrical installations) in Mikkeli as well as Quattroservices Kaakkois-Suomi (electrical installations) in Lappeenranta. Mikko Sahikallio believes the companies will achieve competitive edge through cooperation.
– Espit and the three previous companies will now evaluate cooperation opportunities for projects, where they can combine their offerings. The companies do not overlap geographically, Mikko Sahikallio says.
– Espit has always had a strong entrepreneurial spirit, and we will remain the same. QMG's emphasis on local decision-making and responsibility in projects suits us perfectly. With the support of the group, we will target growth and larger projects in the region. I can see good opportunities in combining our offerings in heating, sanitation, ventilation and electrical contracting. Technical property services also represent a growth sector for us, Espit's Managing Director Esa Pitkonen asserts.
The acquisition has no effect on personnel or customer contracts. Esa Pitkonen will continue as Managing Director and he will join the ownership programme of QMG's parent company Nimlas Group.
In the picture: Esa Pitkonen (left) and Mikko Sahikallio.
Further information:
Mikko Sahikallio, Area Director, QMG Central Finland, mikko.sahikallio@qmg.fi, +358 50 477 0707
Esa Pitkonen, Managing Director, Espit Oy, esa.pitkonen@espit.fi, +358 50 356 3738
Espit Oy
Since 2006, Espit has been delivering heating and sanitation solutions and services to housing companies, property owners and private households. The company operates mainly in the municipalities of Puumala, Sulkava, Juva, Ruokolahti, Imatra and Lappeenranta. Espit's services cover heating and sanitation renovations, heating systems, water system renovations as well as heat pumps. The shop in Puumala provides builders and private households with equipment for heating and sanitation renovations. With a staff of 15, Espit's turnover in 2022 is ca 3,5 million euros. www.espit.fi
QMG (Quattro Mikenti Group)
QMG is one of Finland's largest companies in technical installations and property services. QMG carries out technical installations projects and provides maintenance and services nationwide. Its offering covers all areas of technical installations. 
QMG consists of more than 30 subsidiaries. In year 2021, QMG's turnover reached 201 million euros, and the group employs more than 1200 contracting and service professionals. QMG and Sandbäckens group in Sweden form Nimlas Group, which has more than 200 Finnish and Swedish personnel shareowners. Nimlas Group's main owner is KLAR Partners. Read more at www.qmg.fi