QMG expands to heating and sanitation contracting in Central Finland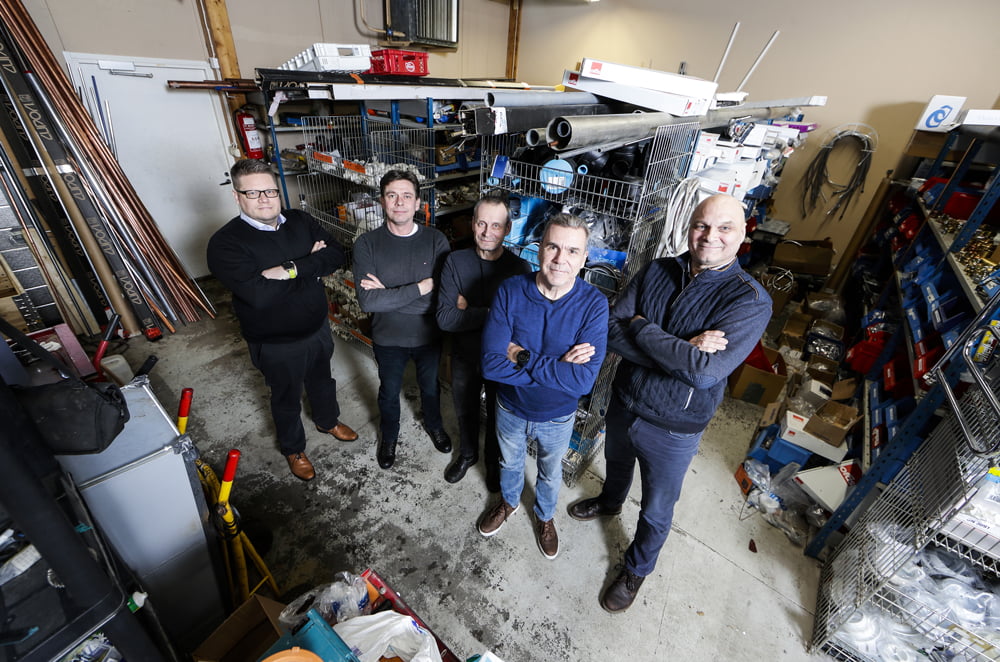 Jyväskylän Vesi ja Lämpö (JVL), ​​an expert in heating and sanitation contracting and heating systems, joins QMG. The acquisition will increase the number of QMG companies in the city of Jyväskylä to three.
In line with its strategy, the technical installations and property services group QMG continues making acquisitions. Now QMG acquires JVL from Vesa Lehtomäki, Markku Kauppila and Sami Lehmusvuori. The company employs 14 professionals and has a turnover of EUR 2 million this year.
In the summer of 2021, QMG formed a Nordic installations group with Sandbäckens in Sweden and will continue to strengthen its regional coverage in Finland. The acquisition of JVL now is closely related to the purchase of Ajansähkö Oy in October.
– Jyväskylän Vesi ja Lämpö is a renowned heating and sanitation expert. Now we have a strong team in the regions, when the expertise of JVL, Ajansähkö and Mikenti Jypro are together. Demand for installations and property services continues to be good in Central Finland, as investments are being made in housing, industrial properties as well as office business premises, says Mikko Sahikallio, QMG's Regional Director.
The acquisition has no impact on the status of personnel or customer contracts. As a result of the transaction, the personnel will continue as former employees, and Lehtomäki, Kauppila and Lehmusvuori will become shareholders in the new Nordic group. The group already has approximately 140 Finnish and 70 Swedish personnel owners.
For the entrepreneur trio, joining QMG means interesting opportunities for cooperation with other companies in the group.
– Based on 15 years of entrepreneurial experience, this is a great opportunity for us professionally. In the future, we will be able to offer our customers larger entities that include electrical contracting and sprinkler expertise in addition to HVAC. We also do a lot of maintenance and repair services, so the group's service expertise provides a sparring partner. This helps us stand out in the market even stronger, says CEO Vesa Lehtomäki.
Since 2014, QMG has made 30 acquisitions. The core idea of ​​the growth strategy is to find entrepreneurial, profitable contractors across the country and to provide the most comprehensive range of services.
– We are interested in skilled and profitable companies. Right now we like to talk to automation and security technology companies across the country, says Kimmo Liukkonen, CEO of QMG.
In the photo, QMG's Mikko Sahikallio (left) and Kimmo Liukkonen (right) and JVL's Sami Lehmusvuori, Vesa Lehtomäki and Marko Kauppila.
Further information:
Mikko Sahikallio, QMG's Regional Director, Central Finland, +358 50 477 0707, mikko.sahikallio@qmg.fi
Vesa Lehtomäki, CEO, Jyväskylän Vesi ja Lämpö Oy, +358 44 284 8299, vesa.lehtomaki@jvl.fi
Kimmo Liukkonen, CEO, QMG, +358 50 347 8997, kimmo.liukkonen@qmg.fi