QMG contributes to climate action through advanced electrical engineering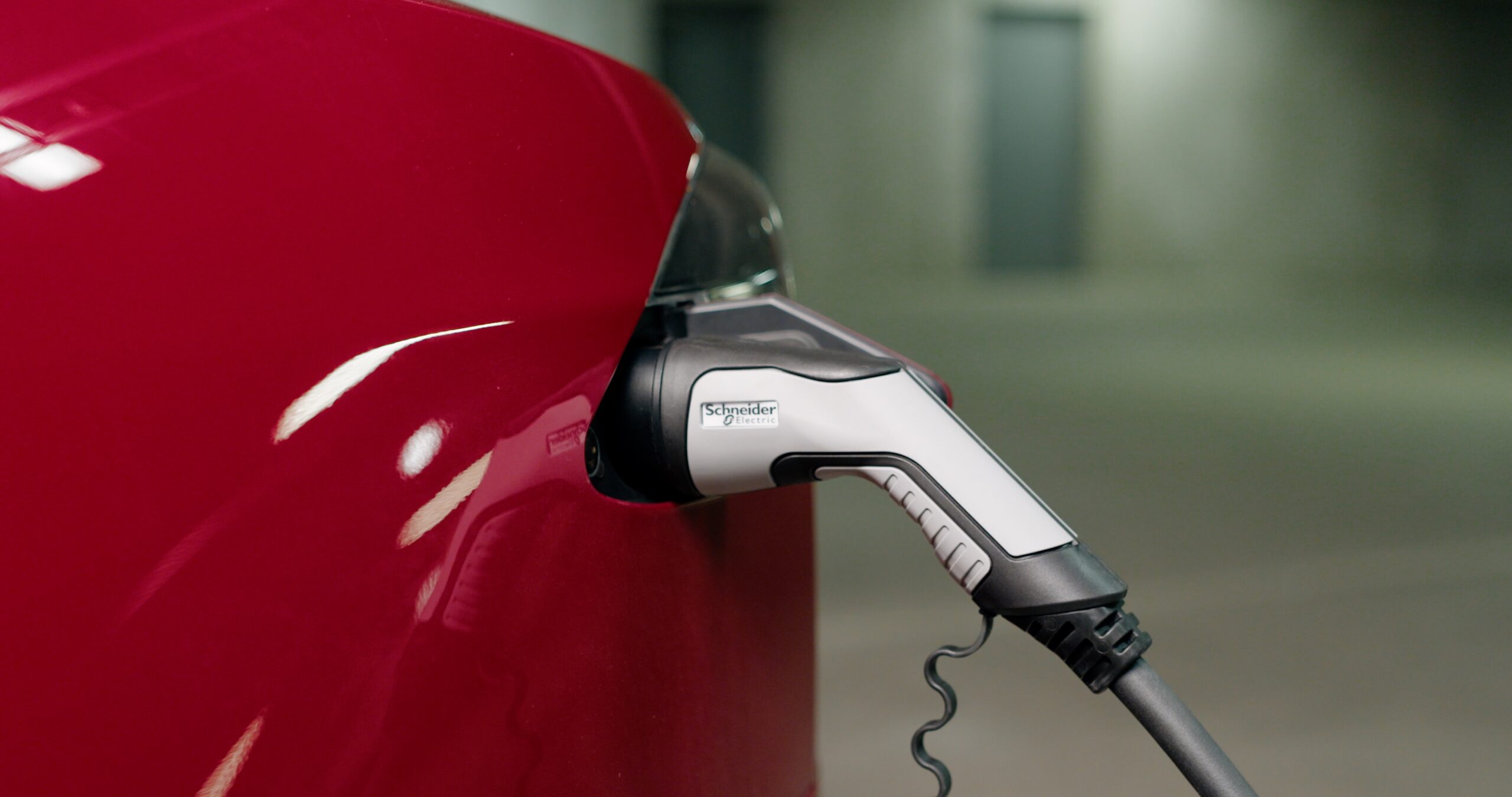 Electric vehicle charging systems were selected four years ago as one of our spearhead products. Buildings and transport are responsible for a significant share of Finland's CO2 emissions. We want to be part of the fight to reduce emissions.
Electric cars are becoming increasingly common, and this spearhead product is a great combination of our expertise in renovations, as well as a new business opportunity. We help our customers achieve their own carbon footprint targets.
We started from scratch and signed a partnership agreement with Plugit Finland. Plugit is responsible for the charging systems and QMG for the installation. Our group company JT-Sähkötekniikka started installing charging systems for Plugit in 2018 and now the network already includes several QMG companies across Finland. The business is growing strongly, and we expect the growth to continue.
– Sustainability is important to us, and we are working to develop our operations in environmental, social and governance issues, says Matti Ranne, QMG's Director of Sustainability.
QMG wants to be the largest supplier of responsible building services to its customers.
CONCERNS ABOUT CLIMATE CHANGE ARE REFLECTED IN THE POPULARITY OF ELECTRIC CARS
The popularity of electric cars has simply exploded. In March 2022, more than 110,000 were registered. The rapid evolution of the vehicle fleet has quickly increased the need for both fast and basic charging points.
Plugit Finland is one of the pioneers in the field in Finland. The company started 10 years ago and since then many things have changed. Today, it is a given that charging stations are needed wherever people drive their cars.
– Transport is electrifying at a rapid pace, and at Plugit we focus on developing our business and meeting customer needs. We don't sell equipment – we sell charging on a turnkey basis. To this end, we have an effective cooperation with QMG, which has at the same time developed its own installation technology expertise, says Topi Aaltonen, who is responsible for sales and marketing at Plugit.
– We both also have a bigger goal in mind. Through our activities, we are helping to reduce emissions and make cleaner transport a reality for the future, says Aaltonen.
– People's concern about climate change is visible and the growing popularity of electric cars is one direct consequence. The recent rise in fuel prices is further accelerating the change. The development towards more climate-friendly vehicles could be even faster, but here too we are running into a problem of component availability, confirms Tapani Lempinen, CEO of JT-Sähkötekniikka.
The number of electric vehicles among short-haul delivery vans is increasing. According to Lempinen, there is still huge potential for reducing the carbon footprint, especially in the transport and logistics sector.
CHARGING STATION PROJECTS START WITH A COMPREHENSIVE SURVEY
Charging stations are needed both in housing associations and in places where people spend time. The latter include shopping centres and their car parks. JT-Sähkötekniikka serves private customers as well as companies and the public sector. Together with Plugit, the company supplies ready-to-use charging point solutions for the various needs of transport operators, among others.
The infrastructure of detached houses and housing associations of different ages varies, and the design work always starts with a survey of the existing system (centres and cabling) before installing the charging points. For each site, the most appropriate overall solution is found. Similarly, charging points are increasingly needed in public transport depots.
– At JT-Sähkötekniikka we have been involved in turnkey deliveries for heavy transport. The extensive expertise of our staff ensures the ability to manage large installation projects and maintain safety at work in all conditions, confirms Tapani Lempinen.