Movitek in a strong tailwind – order book extends to 2025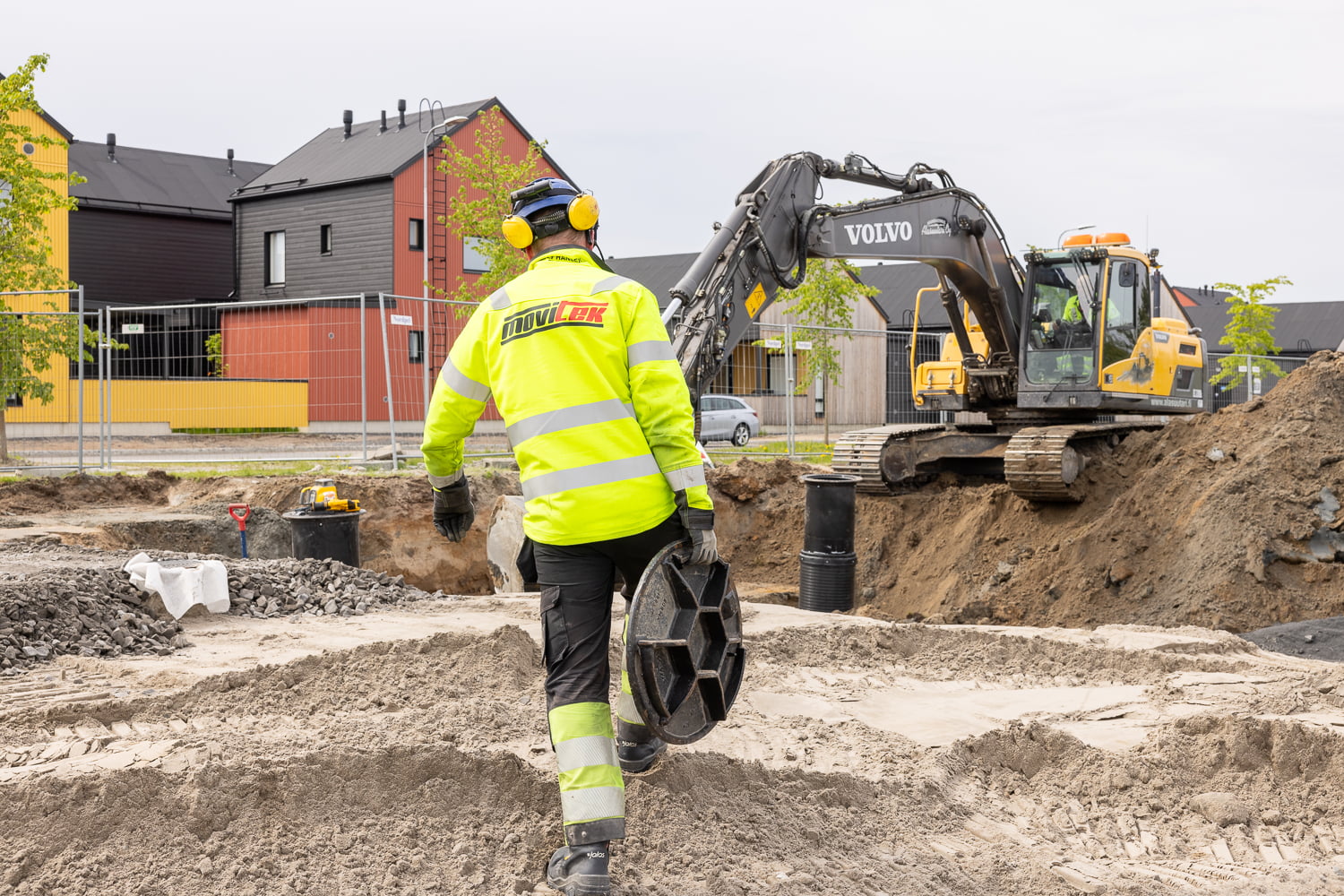 Oulu-based building services engineering company Movitek has secured work on HVAC projects for commercial, industrial and public sector buildings in the region for almost two years into the future.
The slowdown in residential construction will not affect building services contracting. Modern buildings increasingly incorporate building engineering and automation. Movitek is carrying out HVAC work on several major projects in northern Finland.
– We serve manufacturing, business premises owners, retailers and the public sector in the Oulu region and North Ostrobothnia. Our long-term customers have several interesting projects underway. We are heavily involved in projects such as Oulu University Hospital, Maikkula and Hiukkavaara schools and a very significant industrial real estate project in Oulu. Some of our customers operate throughout Northern Finland, so we also have projects in the pipeline across a wide area, says Oiva Loukkojärvi, Managing Director of Movitek.
– We are aiming for growth, so we are interested in new projects that suit us, even though we have a good order book. We have several projects in various stages of completion, and we have the resources to take on new ones as existing ones are completed, Loukkojärvi continues.
Movitek employs several of the group's shareholders
Movitek, that operates in heating, plumbing and air conditioning, employs around 50 people in Oulu. Movitek is part of the nationwide QMG building services engineering group, and through it the Nordic Nimlas Group.
Movitek has recently strengthened its organisation with several project managers and design expertise. Project managers Anna Liedes, Kyösti Ojalehto and Jaakko Laurila are also shareholders in the Nimlas Group.
– The culture at QMG and Nimlas is that the local company is responsible for its own business. Movitek's projects are managed by Movitek's project managers. This provides talented people with important exposure and accountability that may not be immediately available in centrally managed groups. The group and us experienced warhorses then offer help on the biggest projects, says Oiva Loukkojärvi.
– Being part of a large group gives a view of the development of the industry at Nordic level. It is useful for us because many of our customers operate in international markets. For our customers, local ownership builds trust, says Anna Liedes, Project Manager.
Oiva Loukkojärvi, who has worked in the building services industry for 40 years, took over as Managing Director in spring 2023. He has previously worked for Movitek and Caverion, among others, and has been responsible for a number of large HVAC projects in northern Finland.
For more information:
Oiva Loukkojärvi, Managing Director, Movitek Oy, oiva.loukkojarvi@movitek.fi, +358 400 351450
Heikki Kiiskilä, Regional Director Northern Finland, QMG, heikki.kiiskila@qmg.fi, +358 40 4862358
Movitek Oy in brief
Movitek is an Oulu-based HVAC contractor with projects in Oulu, North Ostrobothnia and Lapland. We are committed to large and demanding HVAC projects, and our expertise extends to all phases of construction – from groundwater drainage to ventilation control. We also carry out projects as total responsibility contractors, backed by our strong design guidance.
Movitek employs around 50 building engineering professionals. We are based in Rusko, Oulu.
QMG in brief
The QMG Group is one of the largest building engineering companies in Finland. It carries out building engineering projects and maintenance services nationwide. QMG's range of services covers all areas of building services engineering. The group has 40 subsidiaries throughout the country. In 2022, QMG had a turnover of EUR 230.5 million and employs 1300 building services contracting and maintenance professionals.
QMG, Sandbäckens of Sweden and Konstel of Norway form the Nordic Nimlas building services group. Nimlas is capitalised by the investment company KLAR Partners, and the ownership programme includes around 500 employee-owners of the companies.
For more information, please visit www.qmg.fi and www.nimlasgroup.com