Fast-growing Lämpöjokeri joins the QMG Group through an acquisition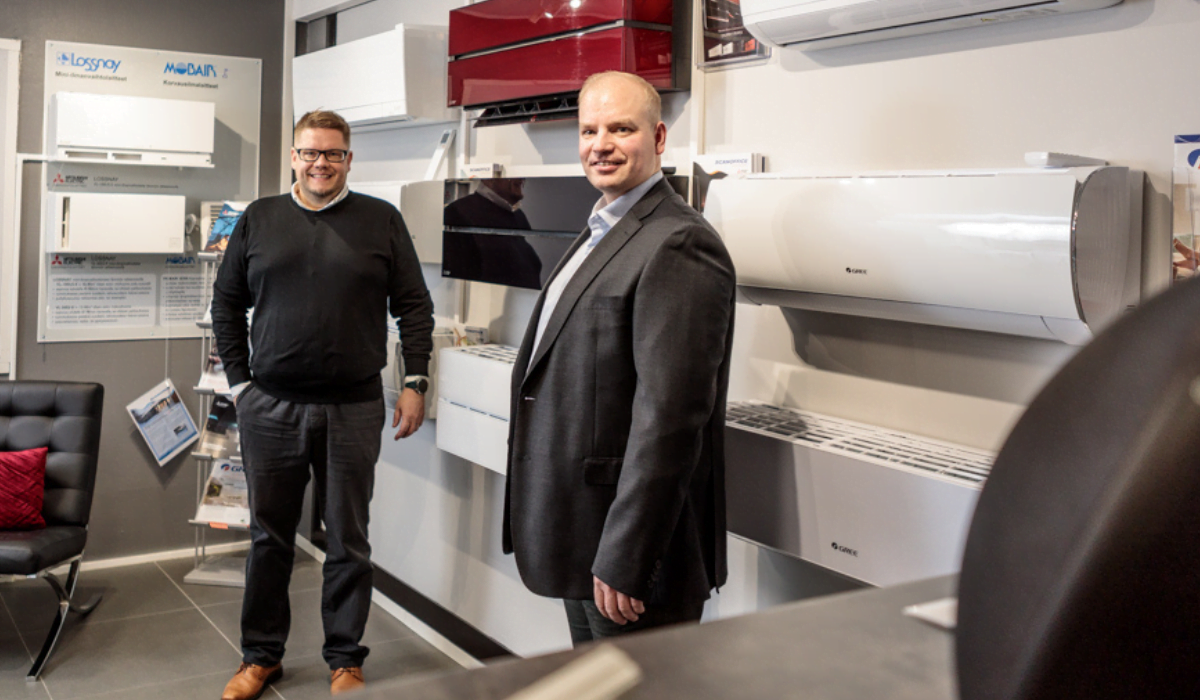 Building technology group QMG acquires Lämpöjokeri, an experienced supplier of heat pump expertise and renewable energy solutions in Lahti and Päijät-Häme.
Lämpöjokeri is a family-owned company that has been operating for almost 20 years and has focused on heat pump installations and maintenance since 2008. The company currently employs 10 professionals and an additional 5 people through a network of partners. In the financial year ending September 2022, Lämpöjokeri had a turnover of EUR 2.4 million.
Lämpöjokeri will join the QMG group through an acquisition that will not affect the status of the staff or customer contracts. Lämpöjokeri will continue its growing activities under its own name and with its current organisation. CEO Jussi Heimonen will become a shareholder in QMG's parent company Nimlas, which already has more than 200 owners in Finland and Sweden.
– We recognise the growth needs of renewable energy and what it means for property owners. That's why we are consistently increasing our services in heat pumps, solar power, and energy efficiency. Lämpöjokeri is a great addition to this puzzle in the Päijät-Häme region," says Mikko Sahikallio, QMG's Regional Director for Central Finland.
QMG BRINGS GROWTH POWER TO LÄMPÖJOKERI
Lämpöjokeri made the decision to join the QMG Group to gain strategic support as its operations grow.
– The heat pump business is being boosted by both the energy crisis and government decisions to support the phase-out of oil heating. In many ways, air-source and ground-source heat pumps meet today's values, and for us this is reflected in sales growth," says Jussi Heimonen, Managing Director of Lämpöjokeri.
– The decision to acquire the company was a natural one, as QMG's model of valuing local entrepreneurship appeals to us. The group will provide us with support in planning and systems, and we will be able to offer our customers even better service with our network of partners," says Heimonen.
AIR-SOURCE HEAT PUMPS INSTALLED STEADILY DESPITE A HEATED MARKET
Lämpöjokeri has been able to supply air-source heat pumps despite the occasional shortage of equipment on the market. Three quarters of the customers are households, but the share of housing associations is growing, especially in geothermal projects.
– We stock a range of hundreds of units to meet most needs. Even when energy decisions take a long time to make, fast delivery is always a plus. Geothermal heat pumps are ordered on a project-by-project basis, so delivery times are longer," Heimonen says.
In the photo: Mikko Sahikallio (left) and Jussi Heimonen.
More information:
Mikko Sahikallio, QMG Group, Regional Director for Central Finland and Managing Director of Mikenti Oy, +358 50 477 0707, mikko.sahikallio@qmg.fi
Jussi Heimonen, Lämpöjokeri Oy, Managing Director, 010 201 0874, jussi@lampojokeri.fi